Some say that spooky season starts on July 23rd — the 100-day mark to Halloween. Others say that that date is criminally early to start thinking about banshees, goblins and ghosts (and drinking a flagon of pumpkin spice latte).
But, whatever your stance, we can all agree that the spooky season is the perfect time of year to sink your teeth into a thrilling read.
Contents:

What is "spooky season"?

First, let us explain what spooky season is. The phrase "spooky season" first appeared in the early 1900s before increasing in popularity at the end of the 20th century. It signifies the changing seasons, from summer to autumn, where unexplained things happen. There's an overwhelming urge to trick-or-treat, explore a haunted house, and attend a costume party — otherwise known as the runup to Halloween.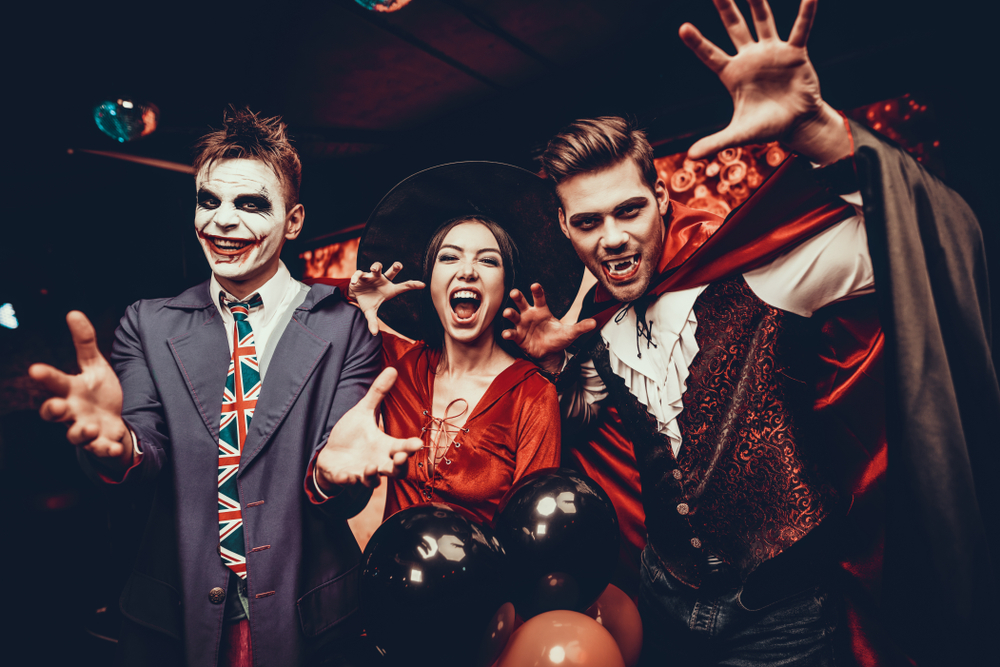 Why read during the spooky season:

At this time of year, we search for the perfect scary story to read. We devour stories that feature hauntings, disguises and darkness, where we can escape from reality and exercise all the emotions and sensations of the spooky season, from anticipation to fear.
Reading spooky books is also a great way to boost imagination, empathy and cognitive development. Horror literature involves imaginative settings, intricate plots and complex characters. Reading scary books challenges your imagination to visualise the scenes, scenarios and creatures described in the text. You also have to think to analyse plot twists, predict outcomes, and solve mysteries, so it's a workout for your brain.
The criteria for curating your spooky season collection

When you're choosing books to create a collection that not only embraces the spooky season but serves to frighten you, it's helpful to:
Strike a balance between classic and contemporary works and authors
Choose your genres wisely and include a variety of subgenres
Integrate diverse characters and voices
Don't be afraid to think outside the box when choosing spooky books for your collection.
If stuck for ideas and recommendations, we have suggested titles in the next section. However, one way to breathe life into your collection is to find books through different means.
Don't just rely on word of mouth. Head into your local bookshop, try an audiobook service, and join in the conversion on the social media sensation that is BookTok (a subcommunity on the TikTok app that focuses on books and literature).
To save your joy of reading from dying out, coming face to face with the dreaded reading slump, have a diverse approach to the spooky books you choose to read. As you're not relying on the old titles and genres you've flicked through a thousand times, you're bound to find hidden literary gems that'll excite you and your bookshelves.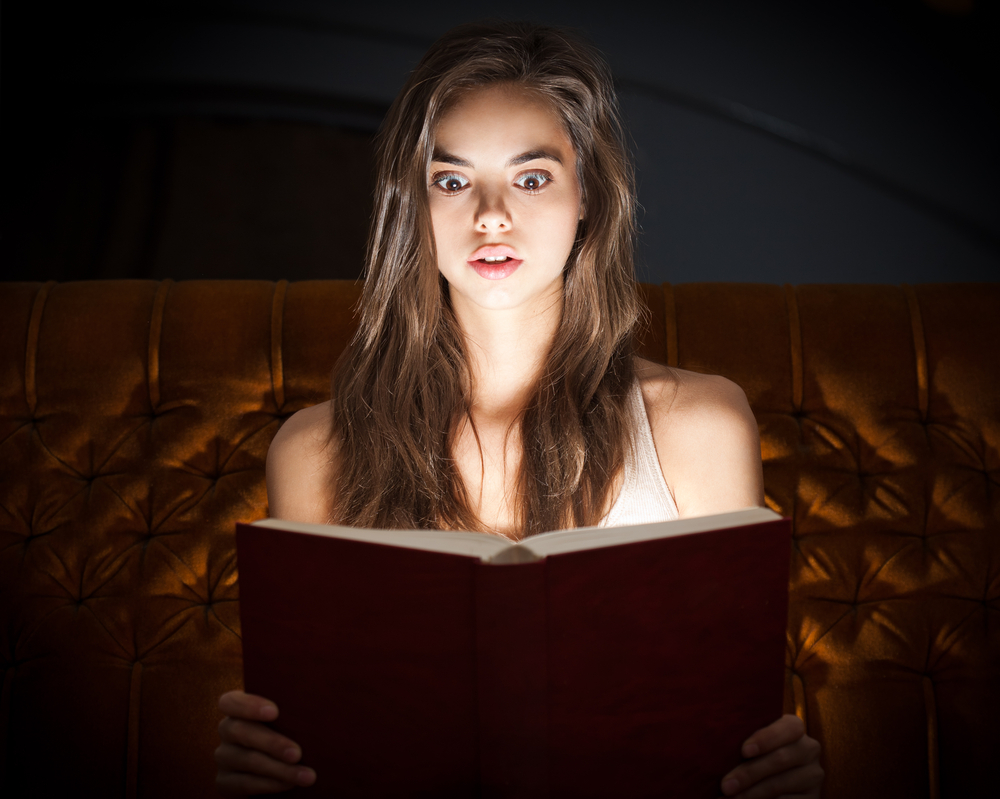 Building your spooky season collection: 10 book recommendations

As you prepare for the spooky season, here are our spooky book recommendations to help you on your curating journey, highlighted in no particular order.
"Dracula" (1897)

Author: Bram Stoker
Subgenre: Gothic Horror
Type: Novel
An iconic addition to anyone's Halloween books collection, follow Count Dracula on an eerie journey from Transylvania to England as he seeks new blood and power. This novel combines spine-tingling suspense with the courageous determination of those who dare to confront a bloodthirsty reign.
"Mexican Gothic" (2020)

Author: Silvia Moreno-Garcia
Subgenre: Gothic Horror
Type: Novel
Mexican folklore and gothic horror combine in a story that sees socialite Noemi journey to a remote mansion in the Mexican countryside to uncover family secrets.
"Frankenstein" (1818)

Author: Mary Shelley
Subgenre: Science Fiction Horror
Type: Novel
Delve into the consequences of scientific curiosity in Mary Shelley's Frankenstein, which sees Victor Frankenstein defy nature to create life but not as we know it. As the horror unfolds, the boundaries of life and death blur, leading to a thought-provoking exploration of ambition and ethics. This book was considered sacrilegious at the time, which arguably makes Frankenstein another of literature's most controversial characters!
"Horrorstör" (2014)

Author: Grady Hendrix
Subgenre: Satirical Horror
Type: Novel
The employees of a furniture store in Cleveland, Ohio, are confronted with inexplicable and horrifying occurrences during an overnight shift, turning a seemingly ordinary setting into a nightmare in a novel full of relentless suspense and psychological terror.
"Carmilla" (1872)

Author: J. Sheridan Le Fanu
Subgenre: Gothic Horror
Type: Novella
A young woman's life becomes entangled with the mysterious and seductive Carmilla, leading to a chilling exploration of love, fear, and the supernatural. A tale of forbidden desire that'll keep readers on edge. Carmilla is the original vampire story.
"Pumpkinheads" (2019)

Author: Rainbow Rowell and Faith Erin Hicks
Subgenre: Fantasy
Type: Graphic Novel
Pumpkinheads is a ghoulish addition to your Halloween books. The graphic novel invites readers into a pulse-pounding autumn adventure as two seasonal carnival friends chase mysteries amidst the corn mazes — unravelling secrets that could forever alter their cherished pumpkin patch.
"Something Wicked This Way Comes" (1962)

Author: Ray Bradbury
Subgenre: Dark Fantasy
Type: Novel
Malevolent force is unleashed when the carnival arrives, one which preys on the deepest fears of a small town, as nightmarish wonders and sinister spectacles ensnare the unsuspecting. The show is about to begin.
"The Girl With All the Gifts" (2014)

Author: M.R. Carey
Subgenre: Post-Apocalyptic Horror
Type: Novel
In a post-apocalyptic world, survivors grapple with a deadly fungal infection that turns humanity into flesh-craving monsters. Amidst the relentless pursuit of survival, a remarkable girl emerges with the potential to change everything.
"Edgar Allan Poe: Complete Tales and Poems" (1849)

Author: Edgar Allan Poe
Subgenre: Various
Type: Collection
This collection by Edgar Allan Poe draws readers into a mesmerising descent into the depths of the human psyche, where macabre tales and haunting verses weave a tapestry of chilling suspense and eerie beauty. This omnibus edition collects all of Poe's fiction and poetry including titles "The Raven" and "The Tell-Tale Heart".
"Cemetery Boys" (2020)

Author: Aiden Thomas
Subgenre: Paranormal Fantasy
Type: Novel
A spellbinding tale unfolds as Yadriel, a transgender Latinx teen, determinedly summons spirits to prove himself powerful, only to accidentally summon a mischievous ghost instead!
Conclusion

Embrace the thrill of the spooky season by curating a captivating collection of chilling reads and Halloween books that transport you to realms of hauntings, disguises and darkness.
Choosing books that make your bookshelf come alive with tales of the season, from timeless classics to modern gems, will ensure spine-tingling narratives carry you into the heart of Halloween.
You'll never have to look far for a scary story to read again!