Photo credit: donatas1205 / Shutterstock
Is one of your new year's resolutions to start reading more? Or you may have previously been an avid reader who recently hasn't been able to find any books gripping enough to carry on reading. Luckily, we have a few book recommendations that will get you out of this reading slump and kick start your new year.
When it comes to getting back into reading, you want books that are fast-paced, exciting and easy to read. Novels that consist of rambling plot points, characters whose names you constantly forget and a lack of action scenes will lose your attention and may further put you off reading.
Our Reading Slump-Busting Book Recommendations

1. There's Someone Inside Your House – Stephanie Perkins

With a plot of a young girl moving in with her grandmother before a series of gruesome murders take place throughout the town. The questions of who's next, who the murderer is and whether we can really trust the narrator will bounce around your mind.
The suspense and mystery will keep you turning page-by-page as you find you're flying through this book. Your reading slump will be long-forgotten as you stay firmly on the edge of your seat.
There's betrayal, hidden secrets and twists all through this novel – the title alone is enough to give you goosebumps.
2. One of Us Is Lying – Karen M. McManus

5 students walked into detention but after an hour, only 4 of them were left. Was it the brain, the criminal, the beauty or the athlete who committed the murder? – or is it not that simple?
From the title of this book, you'd expect it to be full of twists and turns, skeletons in the closet and people who aren't who they say they are…and you'd be right. From multiple points of view, the novel tells the story of a detention where one person loses their life.
One of your typical "whodunit" cases that gets you thinking and eager to solve the case yourself.
3. This Is Where It Ends – Marieke Nijkamp

When a young boy brings a gun to school, 4 of his fellow students must confront their greatest fears, their strengths and their hopes.
Set in just a 54-minute time-frame, this novel takes on the very sensitive subject matter of a school shooting but handles it with empathy and grace. You get to explore the minds of the students and witness great acts of humanity that will leave tears in your eyes.
A great book to read alongside your friends as it opens up lines of conversation and discussion you may not have thought about before.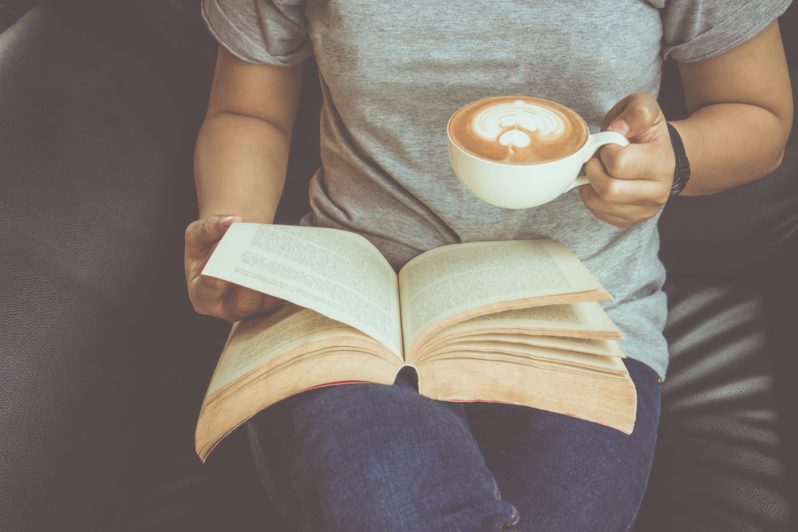 Photo credit: Ko Backpacko / Shutterstock
4. Since You've Been Gone – Morgan Matson

Sloane is adventurous, happy-go-lucky and brings her friend, Emily, out of her shell. But when she disappears, all Emily is left with is a list of tasks. Soon she's doing things she would have never considered in an effort to bring her best friend back.
This is an easy-to-read book that isn't too taxing but still leaves you with a warm feeling inside. If you're a romantic at heart then you'll be pleased to know an unlikely relationship blooms amidst the adventure.
5. Daughter of the Pirate King – Tricia Levenseller

For lovers of fantasy, Daughter of the Pirate King is a dive into the workings of crews, ships and the search for an ancient map. Alosa is a captain who allows herself to get caught by her enemies in order to locate a piece of treasure. But, as you may have guessed, it doesn't go smoothly.
This book is a lot of fun and doesn't require a lot of deep thinking. That being said, the plot is fully fleshed-out and the world Levenseller has created is mystical and ruthless in equal parts.
If you find yourself with a little extra time, why not start this book? The captivating main character will leave you longing for a pirate adventure of your own.
6. A Study in Charlotte – Brittany Cavallaro

Jamie moves to a new school where he meets Charlotte Holmes – the famous detective's distant relative. At first, he is wary of her volatile nature and explosive temper. However, when a murder occurs that seems snatched straight from a Sherlock Holmes mystery, Charlotte and Jamie are the number 1 suspects. Soon, they need to team up to clear their names.
An unexpected hit, this novel is fantastic for those who like slightly dark and twisted books which are simultaneously light enough to read in one sitting.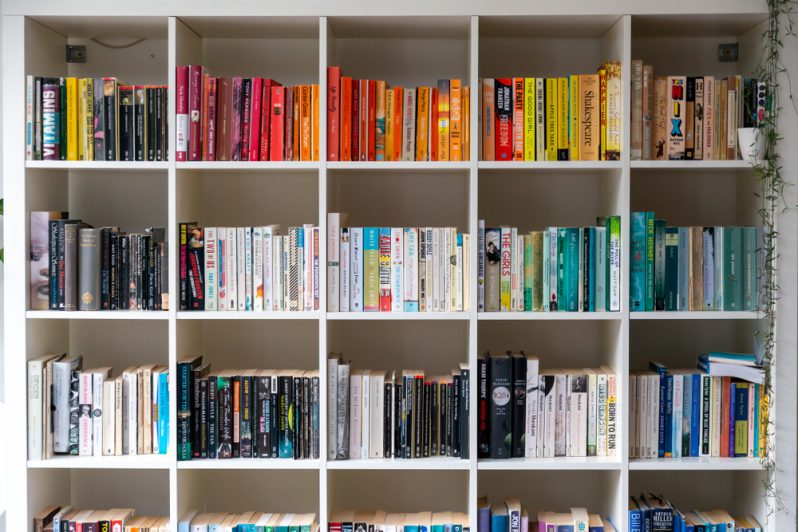 Photo credit: Magic Bones / Shutterstock
7. Warcross – Marie Lu

This novel tells of the insanely popular game, Warcross, and the upcoming championship competition. Emika was a bounty hunter who looks for individuals placing illegal bets within the game before she was enlisted by the elusive game creator to spy on his own game.
There are elements of fame, luxury and fortune mixed with secrets that may have been best staying in the shadows.
For all you gamers out there, Warcross packs in a virtual reality, sinister plots and science-fiction possibility. You'll find yourself immersed in a new world and itching to stay within it.
8. Then She Was Gone – Lisa Jewell

It's been 10 years since her daughter disappeared but Laurel still sees parts of Ellie everywhere. It's when she enters a new relationship that the questions of what happened to her little girl, heightened even more when she meets his daughter who is the spitting image of Ellie.
Doubt and investigation ensues but is it all in vain? The addictive nature of this book will grip you to the pages as you uncover more and more ominous plot points. The shocking revelations seem to keep on coming and you can never be sure of the answers until the final page.
9. The Night Circus – Erin Morgenstern

The circus turns up without any announcement, only opens at night and is home to numerous amazements that will take your breath away. Behind the curtains of illusion though is a dangerous duel between two magicians that promises to end in tragedy.
The world this book creates is beautiful with tangible smells, feelings and colours. The bright lights of the circus and mystical elements will fully draw you in. If you haven't been able to get into any books recently, the grandeur of this novel is guaranteed to end the slump.
10. The Seven Husbands of Evelyn Hugo – Taylor Jenkins Reid

Evelyn Hugo chooses an unknown journalist, Monique, to document her life and write her biography. She tells of her career, her life in show business and the 7 husbands she found along the way. But her choice in journalist may not be as random as it seems, as her story continues, Monique finds more similarities between her and the Hollywood star.
The telling of the life of a Hollywood actress is always going to be interesting. The secrets of fame and fortune are laid bare in this novel with some unexpected turns along the way. Intrigue mixed with ruthless ambition is what makes this book a page-turner and will be what makes you emerge from a reading slump.