Christmas celebrations will definitely be different this year, but many aspects of the holidays can still happen as they usually do. Although you might not be able to see family and friends in person and celebrate Christmas the traditional way, the power of the internet means you can meet virtually and compare Christmas jumpers instead!
How to celebrate Christmas – 2020 style:

– Decorations

Deck the halls (and everywhere else) with festive decorations and lights making your home into a real life winter wonderland. 2020 is the year to go all out – who says you can't have a tree in every room! For those that are not superstitious, putting up the decs early might be just the thing you need for some much-needed Christmas cheer.
– Food

For bakers, Christmas is the perfect excuse to make lots of sweet treats like mince pies, yule logs, and Christmas cake. If you've always wanted to make a gingerbread house but never had time, this could be your year. But if you're finding it hard to channel your inner Mary Berry, there's always Tesco…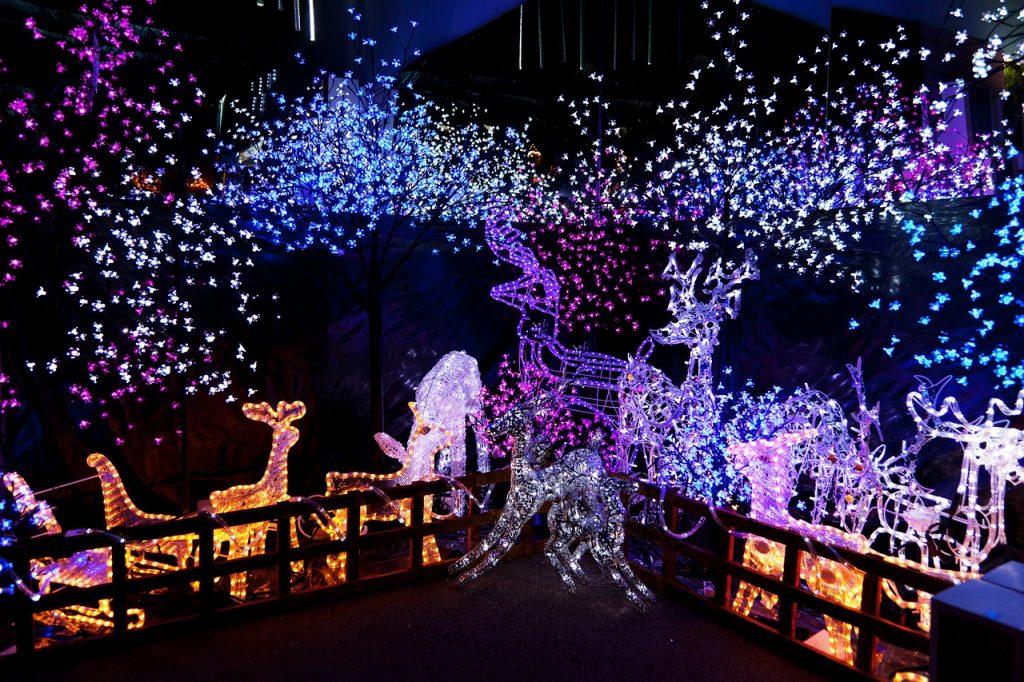 You may also like: Christmas traditions you've probably never heard of
– Lights

Light displays make a December night feel magical and festive. So what better way to get in the Christmas spirit than to go for a drive in your local area and admire the light shows from the neighbours' annual illuminations. In 2020, it's the perfect way to celebrate the arrival of Christmas seeing as we can't see our friends and family, or visit other people's houses!
However, if you would like to go to a more organised light display, there are many Christmas Light Trails open around the country. And if you're near Maidstone in Kent, there's even a Winter Wonderland Drive-Thru which also includes a firework display.
– Movies

Drive-in cinemas have popped up all around the country this year and have become a really popular way to enjoy a night out while socially distancing. Many are showing Christmas classics this December so you have the choice to go out to watch Elf, or stay Home Alone. Find out your nearest drive-in cinema on List.co.uk.
– Santa

Children don't have to miss out on visiting Santa's Grotto this Christmas, it can still happen virtually or you can book a doorstep visit from an elf or Santa himself. Portable North Pole is also a fantastic way to create a personalised video from Santa.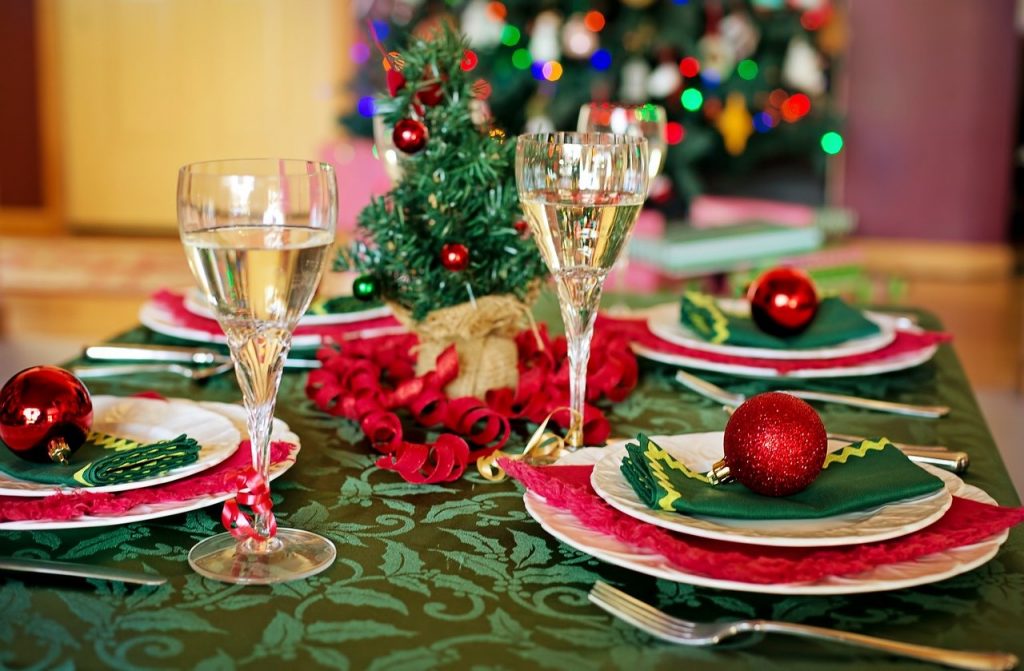 – The Big Day

Once the presents have been opened, the main event is dinner. Your table might not have the usual guests around it but you can set up a Zoom call and feel like you're all dining around one table to celebrate Christmas together. There's even an advantage to a virtual dinner – less washing up to do!
However you choose to celebrate Christmas this year, we hope you have a fantastic time! Have fun and stay safe, from the Journalistic team.