Photo credit: 123object / Shutterstock
1. 1920s

Jazz. The roaring 20s. Glitz and glamour. These were all the landmarks for this decade, and makeup trends did not disappoint. Women were no longer afraid of taking on a bold makeup regime and instead were excited to dabble in a bit of experimentation.
With Max Factor being founded in 1909 and extravagant makeup being seen on film stars, beauty looks in 1920 were all about the drama. One of the most prominent trends was dark lipstick – from a blood red to darkened berry. Eyeshadow and lashings of mascara completed the look for many as the eyes took centre stage.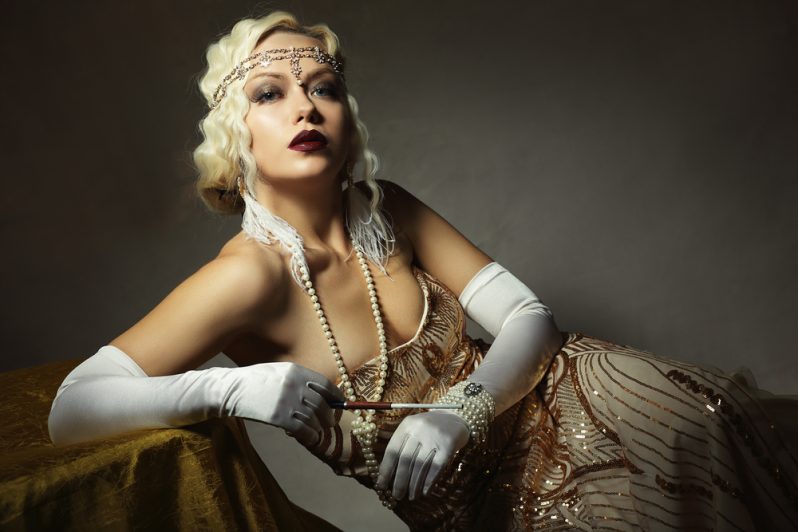 Photo credit: Olena Zaskochenko / Shutterstock
2. 1930s

The 1930s were, without a doubt, the era of Hollywood. Everyday women were being influenced by the ones they watched on screen and started to paint lipstick over their full lips, experiment with lip gloss and add tons of kohl to line their eyes.
Cakes or pans of mascara were popular. A mascara brush was an essential part of any makeup lover's kit as the liquid form wasn't widely accessible until the 1950s.
The hottest stars included Constance Bennett, Mae West, Greta Garbo, and Jean Harlow, all of which could be seen with the iconic pencil-thin eyebrows that have now become synonymous with the decade.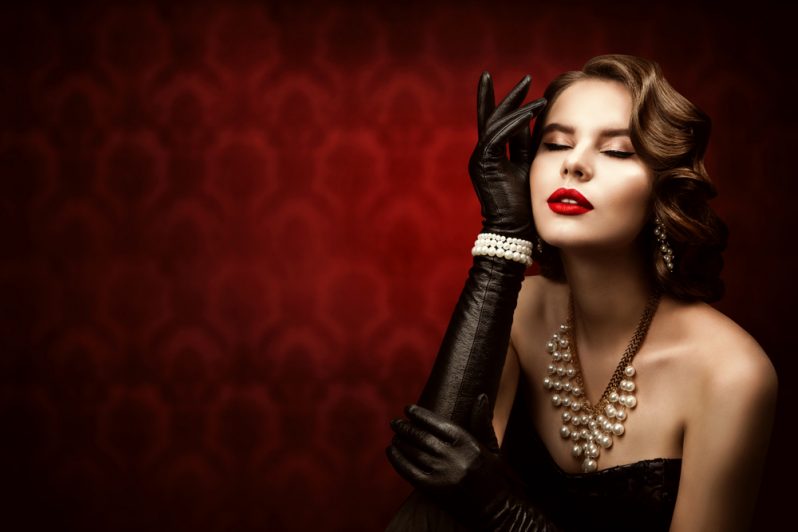 Photo credit: Inara Prusakova / Shutterstock
3. 1940s

With the Second World War filling up most of the 40s with fighting, loss and destruction, it may be surprising the advances the makeup industry was able to make.
Creating looks of their own, 40s women favoured full, red lips that differed from the understated and thin contours of previous decades. Red was still the colour of choice for most individuals but one shade in particular stands out as a favourite for 1940s makeup, Victory Red by Bésame. The colour was originally used as part of the female uniform for the US military but quickly became a staple.
As most women suddenly found themselves in jobs that were previously dominated by males, their makeup looks needed to be quick and long-lasting. Some of the other prominent trends include thicker eyebrows than previously in the 30s, plenty of face powder to create a matte look and light brown or beige eyeshadow.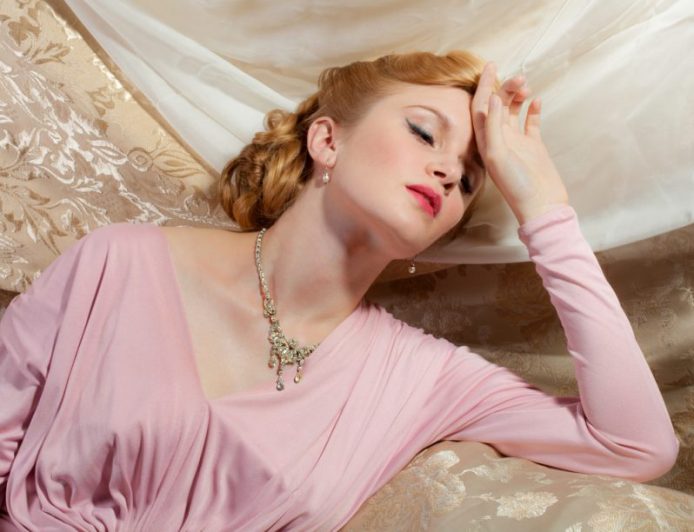 Photo credit: William Moss / Shutterstock
4. 1950s

The 1950s are often regarded as the golden age of makeup, with post-war glamour filling every screen. When people picture this decade, they think about Doris Day, Audrey Hepburn, Marilyn Monroe and Elizabeth Taylor, among other beauty icons.
One of the main trends was flawless skin, with cream foundation and face powder. Unlike previous years, the foundation was closely matched to the user's skin tone rather than it being a few shades darker. This was then applied with a very heavy hand to create a thick and 'masked' look.
Red was less popular which resulted in women favouring pink hues, both for their lips and cheeks. There were a number of tutorials that would teach people to line their lips to create a smiling effect and the iconic eyeliner flick was seen on most stars.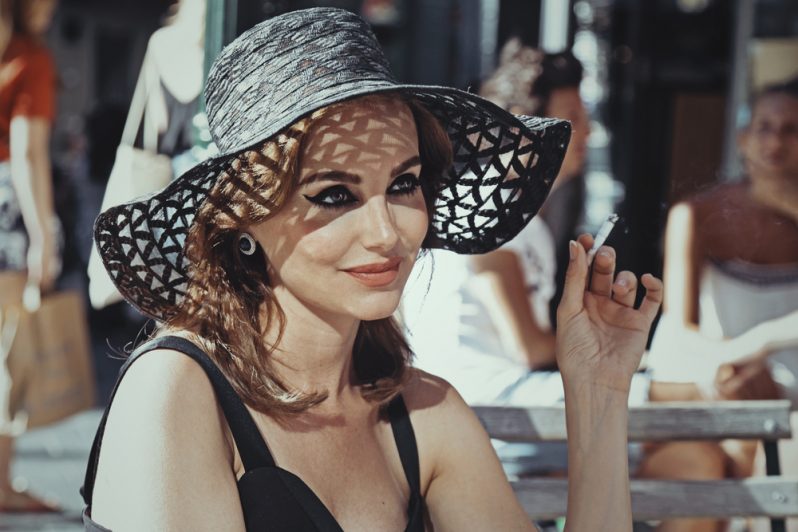 Photo credit: mariesacha / Shutterstock
5. 1960s

1960s makeup is almost synonymous with a single person: Twiggy. The large, round eyes with thick bottom lashes drawn on, elegant liner looks and feminine lipstick shades were ways women expressed themselves.
Eye contouring was incredibly prominent on film and television, using deep hues of eyeshadow to create the look of deep-set eyes and thick sets of false eyelashes. Defined eyebrows completed the look with an arch and a tapered tail.
In London, lipsticks were mostly pale pinks and peaches, the defined lip lost in favour of the bold eyes. These light colours were used alongside lip liners of a similar shade and kept the wearer looking youthful throughout the decade.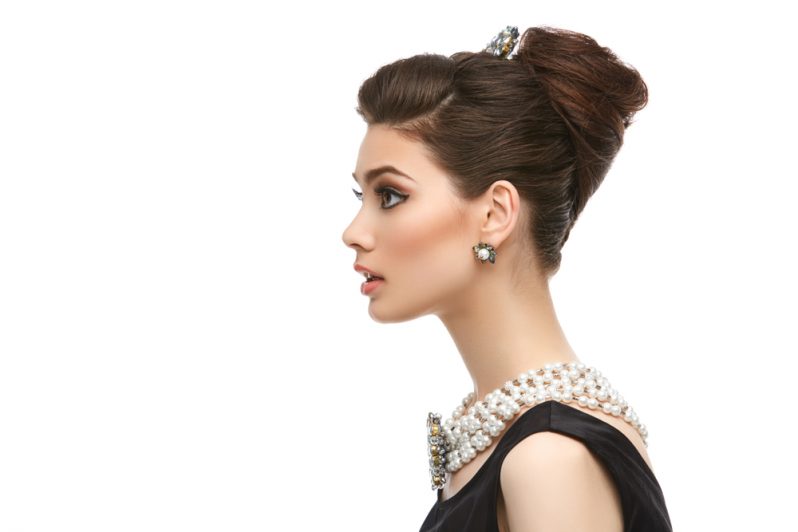 Photo credit: Svetography / Shutterstock
6. 1970s

Lip gloss and shimmer eyeshadow were new for the 1970s, with a fresh face being one of the main makeup trends. Most people ditched the heaviness of matte eyeshadow and bold lipstick in favour of clear sheen and glistening eyelids. Opalescent and pearl finishes were also beginning to appear on shelves.
With a focus on effortless beauty, a lot of unnatural makeup colours were left behind in everyday looks but were pulled out for special occasions. Eyebrows were tamed with a clear gel but not overly filled in, going with the simple makeup looks that defined the time period.
The biggest difference between 1970s makeup and the previous decades was the application of foundation. Rather than a thick layer of cream foundation, people opted for a thin wash of glowy liquid foundation or translucent powder that had a shine to it.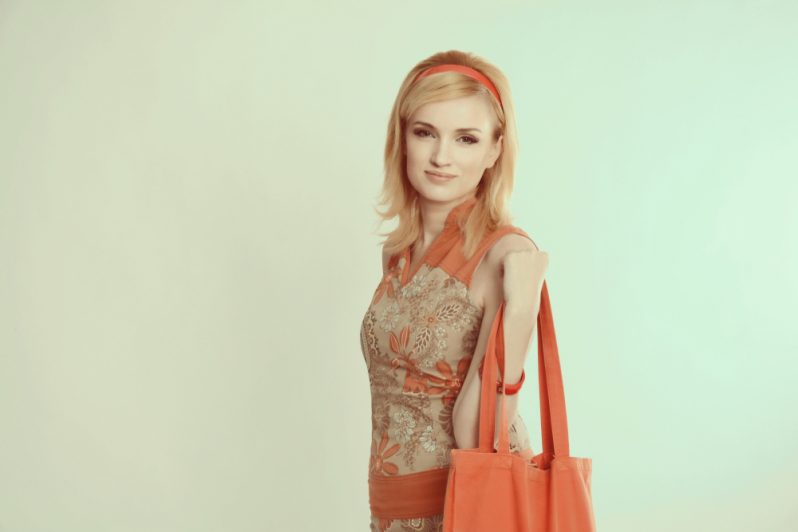 Photo credit: atdigit / Shutterstock
7. 1980s

What the 1970s may have lacked in colour, the 80s more than made up for. The badass, bold and colourful makeup trends are what most people picture when they think of the 1980s, as well as individuals of all genders experimenting with it.
In this decade, it wouldn't be unusual to see someone walking about with blue, pink or purple eyeshadow applied right up to their brow bone – you could even combine all of the colours at once.
While previously people either opted for a colourful eye or lip, the 80s was all about rocking these together. If you want to recreate a typical look from this decade, you need to be ready to deck yourself in neon, go hard on the eyeliner and grow out your brows until they're at the bushy stage.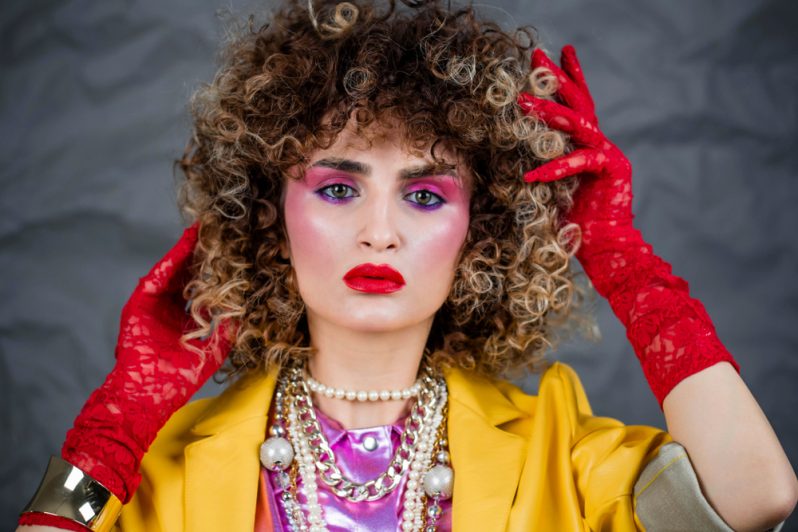 Photo credit: Mihail Guta / Shutterstock
8. 1990s

There were two distinct looks in the 1990s, bright eyeshadow with a fresh face or grungy eyeliner and burgundy lipstick. Both can be seen in films, advertisements and on celebrities throughout the decade.
The grungy look heavily featured smudged eyeliner framing the entire eye with numerous coats of mascara along with either a brown or slightly purple lipstick. Using a dark lip liner with nude lips was also a very popular look.
As with other makeup trends, looks are recycled over the years and so you're sure to see 90s beauty routines come back into fashion. In particular, blue eyeshadow is making its comeback with new products in cyan and jewel tones readily coming to the shelves.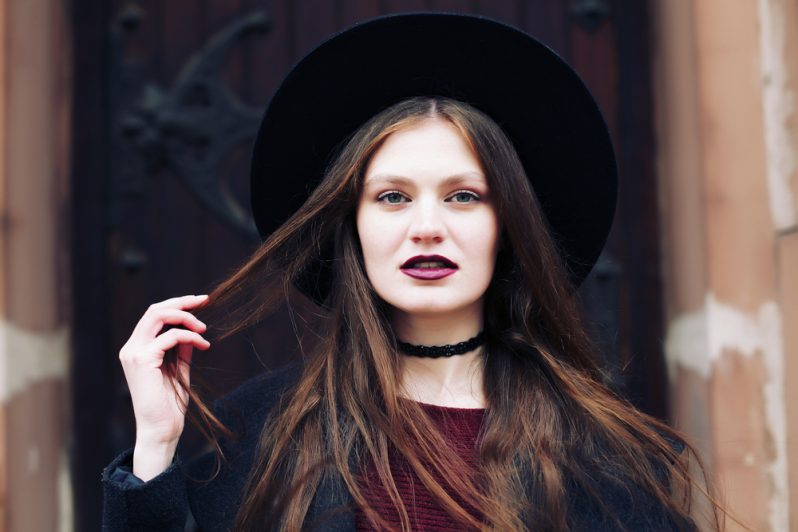 Photo credit: Kseniia Perminova / Shutterstock
9. 2000s

2000s makeup was mostly influenced by what celebrities were wearing and they changed it up a lot. However, a trend that was there to stay was a smokey eye. It could be done with a number of shades such as brown, grey and green but the most common was black. It was more refined than the grungy eyeliner of the 90s with an emphasis on blending.
A stark contrast to this, white shadow was a 2000s craze that appealed to many individuals. In order to do this yourself, make sure you start off with a good eyeshadow primer that will allow the white to pop against your eyes.
A short-lasting trend that was left behind in the 2000s was the frosted lip. The icy look was achieved through using a special crystal lip glass or brushing a shimmery eyeshadow over lipstick.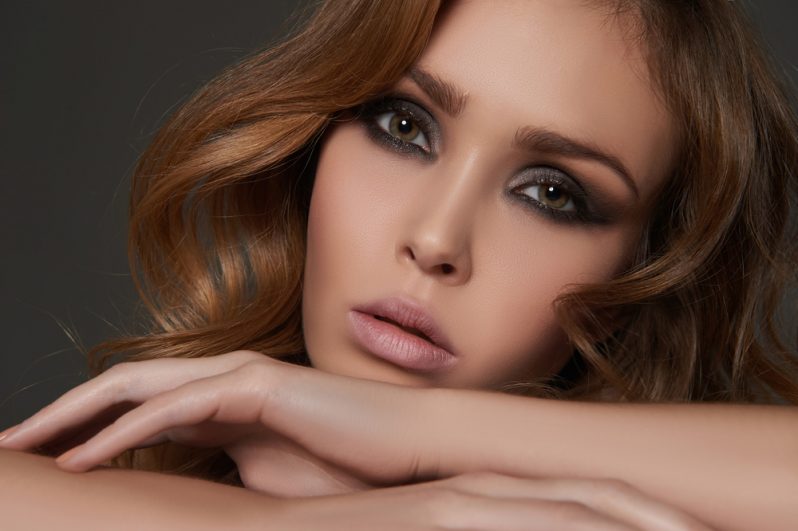 Photo credit: photoagent / Shutterstock
10. 2010s

The 2010s were big years for makeup. It seemed like everyone was learning the art due to Youtube and the rise of the influencer. Makeup gurus like NikkiTutorials, Patrick Starr and James Charles were all must-watches for millions of individuals, with the rise of makeup sales showing their success of inciting an interest in beauty.
One of the biggest trends was contouring. Intricate routines that involved adding shadow or highlight to mimic a 'desirable' bone structure was seen on the likes of Kim Kardashian and other celebrities on the red carpet.
Overlined lips was made most popular by Kylie Jenner who later released her own line of lip kits. This led to the increase in young people interested in lip augmentation of some kind, with over 27,000 lip procedures carried out in the US during 2015 alone.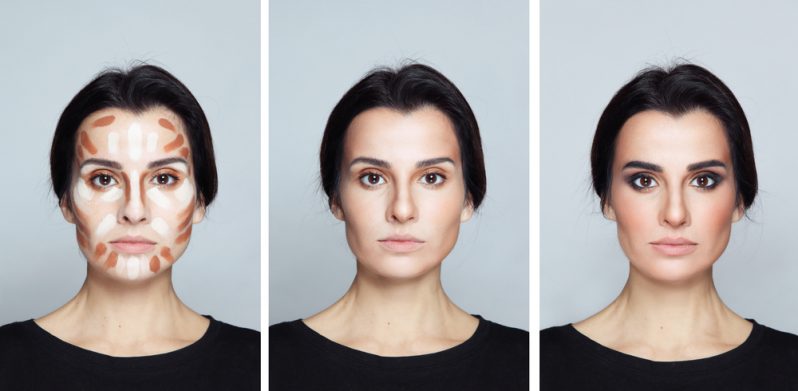 Photo credit: Olga Ekaterincheva / Shutterstock
11. 2020s

It may be too early to say what the iconic trends from the 2020s are, but the focus so far has been on sustainability and picking ethical brands over fast-fashion.
Lastly, who can forget the most common accessory of celebrities and everyday people alike? The face mask. Often, makeup was forgotten as individuals worked from home or were afraid of it rubbing off as they wore their mask outdoors. Perhaps we can call the choice to have a bare face one of the makeup trends of 2020.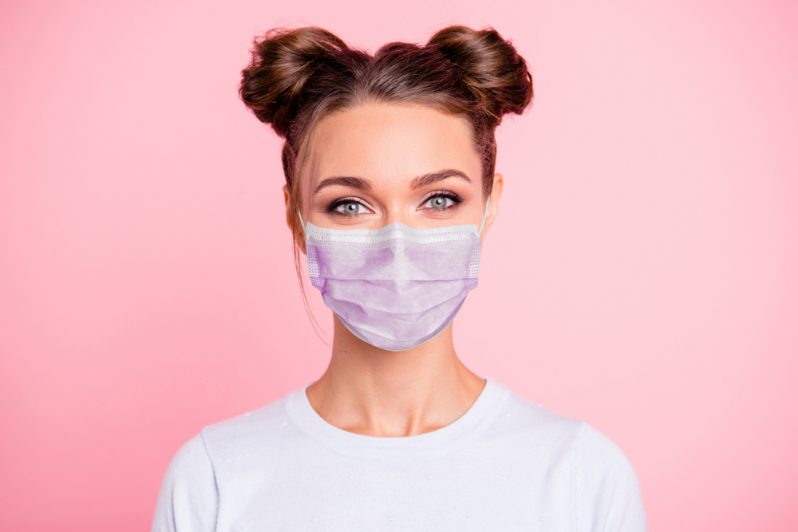 Photo credit: Roman Samborskyi / Shutterstock