Ecotourism can help in the complex process of repairing the 'lungs' of the earth. Image courtesy of Mynatour
The term ecotourism, coined in 1962 by Canadian environmentalist Robert Hunter (1941-2005), refers to a tourism model that is sustainable on nature. As the world grappled with the threat of climate change over the past couple of decades, the ethical concept of ecotourism has caught fire and emerged as one of the fastest growing sectors of the travel industry.
According to estimates, global ecotourism generated approximately $800 million and $1 billion annually. Cognizant of this fact, the United Kingdom has long been developing ecotourism as part of its broader tourism strategy. If you're looking at some green vacation ideas for your next domestic holiday, here are a few ecotourism ideas to get you started.
♦ Scottish Beaver Trial, Knapdale, Argyll and Bute, Scotland

The almost 500 years' absence of wild beaver population in Scotland is expected to end with the Scottish Beaver Trial in Knapdale Forest. Tourists will be able to view efforts at reintroducing beavers into the local ecosystem. The project, headed by non-profit Tree For Life, is a crucial one – and not only from an ecotourism perspective. Beavers are considered a 'keystone species', which means they play a critical role in a healthy forest ecosystem. The simple act of felling trees actually allows sunlight to reach other plants on the forest floor; it would also improve the area's natural irrigation and enhance the quality of water in natural catchment areas.
A similar plan to reintroduce the extinct lynx population in North Devon's woodland areas is also being pursued by Lynx UK Trust and several other advocacy groups.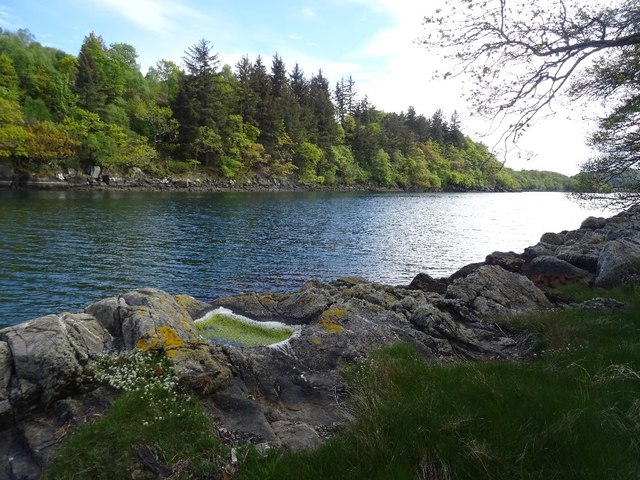 The Knapdale Forest is the site of the Scottish Beaver Trial. Image courtesy of Caol Scotnish
♦ The Old Rectory, Boscastle, Cornwall, England

For an authentic countryside bed and breakfast experience, look no further than The Old Rectory. A Goldstar recipient of the Green Tourism Business Scheme Awards, The Old Rectory offers luxurious accommodations and amenities, as well as coastal walks and countryside sceneries while maintaining an environmentally-sustainable management practice.
♦ The Burren, County Clare, Northern Ireland

The tireless work of BurrenBeo Trust and BurrenLife Farming for Conservation Group over the years has resulted in a community that goes out of its way to create more sustainable farming practices in this generational farming county. Even HRH Prince Charles and his wife, the Duchess of Cornwall, took the time to visit Burren in 2014.
There are numerous other attractive ecotourism locations around the country, so be sure to check with relevant advocacy groups such as Green Dragon, Green Tourism Business Scheme, GreenTraveller and The New Forest to obtain up-to-date suggestions and recommendations.