The Musee Du Louvre in Paris, France, is the most popular museum in the world.
In 2018, the global tourism industry recorded over 1.4 billion people gallivanting across the four corners of the globe. Where do they go? Which attractions hold the greatest appeal for tourists? While we know that France, Spain, China, and Italy are four of the five top international tourist destination countries, we are also aware that domestic tourism accounts for a significant portion of the $8.8 trillion generated by the industry as a whole. In fact, in the United States, its well-developed domestic tourism sector is actually three times larger than inbound international tourism, which explains why American attractions dominate our list below –even if the country is ranked third behind France and Spain in inbound traffic.
One thing is clear though – there is no common denominator behind the world's top ten tourist attractions – every one of them has their own unique appeal.
Note: Our list is limited to specific attractions, instead of boroughs, areas, cities or transport hubs. For instance, our list excludes Times Square in New York and Union Station in D.C. despite the combined 80-million plus visitors there annually. In addition, we have excluded several destinations that are frequently cited elsewhere on the web due to a lack of credible sources. We have also excluded Niagara Falls from our list as cited visitation figure fluctuates wildly, and the park has no existing traffic analysis system.
10. Eiffel Tower, Paris, France | Annual Visitors: 7 million

Built in 1889, the Eiffel Tower is arguably the most recognized landmark in the world, but it just barely squeaks into the list ahead of the British Museum, which attracts approximately 6.9 million visitors annually. The 1,063 feet wrought-iron structure has an official job as a radio tower. In its spare time, it serves as an observation tower that offers a breath taking, panoramic view of Paris. It also moonlights as a proposal site for couples – so please don't be alarmed if you see men suddenly dropping down on their knees – sometimes in front of other men – everywhere you turn.
9. Smithsonian's National Museum of Natural History, | Annual Visitors: 7.3 million

Home to a massive collection of over 130 million specimens of man-made artefacts, flora, fauna, the natural world, and extra-terrestrial debris, the National Museum of Natural History is arguably our greatest treasure trove for future generations. Managed by the Smithsonian Institution and its army of scientists, it is the third most visited museum in the world.
8. Taj Mahal, Agra, India | Annual Visitors: 8 million

The architectural beauty of the Taj Mahal mausoleum can only be overshadowed by the love story behind it. The death of Mumtaz Mahal, the wife of Mughal emperor Shah Jahan, sent the latter into a spiral of depression culminating in the building of this wondrous marble structure of minarets and domes with precise geometric patterns which nearly bankrupted the nation.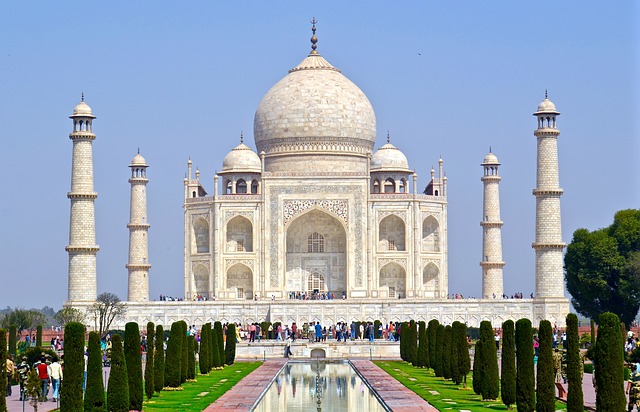 7. Musee Du Louvre, Paris, France | Annual Visitors: 9.7 million

The Louvre, the most visited museum in the world, offers an intimate glimpse of the collective soul of humanity. It houses some of the greatest works of art in history under its roof. Spread across its eight departments are 35,000 pieces of art and 380,000 artefacts, including Leonardo da Vinci's Mona Lisa, the Venus de Milo statue and Caravaggio's Death of the Virgin.
6. Great Wall of China, Huairou, China | Annual Visitors: 10 million

The only man-made structure visible from space, the 5,500-mile-long Great Wall of China is one of mankind's greatest achievements. Construction for the wall, which stretches across 11 provinces, began in 771BC under the command of Qin Shi Huang, China's first emperor. It was meant to protect frontier population centres from incursions by rampaging nomads from the Eurasian Steppe.
5. Sacre-Coeur Basilica, Paris, France | Annual Visitors: 11 million

Sacre Coeur Basilica (Basilica of the Sacred Heart) is a Catholic church that is viewed by some as a physical manifestation of France's conscience. Its history is intertwined with the country's defeat in the Franco-Prussian War, the French Revolution and the perceived moral decay of the late 19th century France. The Romanesque and Byzantine-inspired basilica's two most prominent features are the bronze equestrian statues of France's two most popular saints, Joan of Arc and King Saint Louis IX.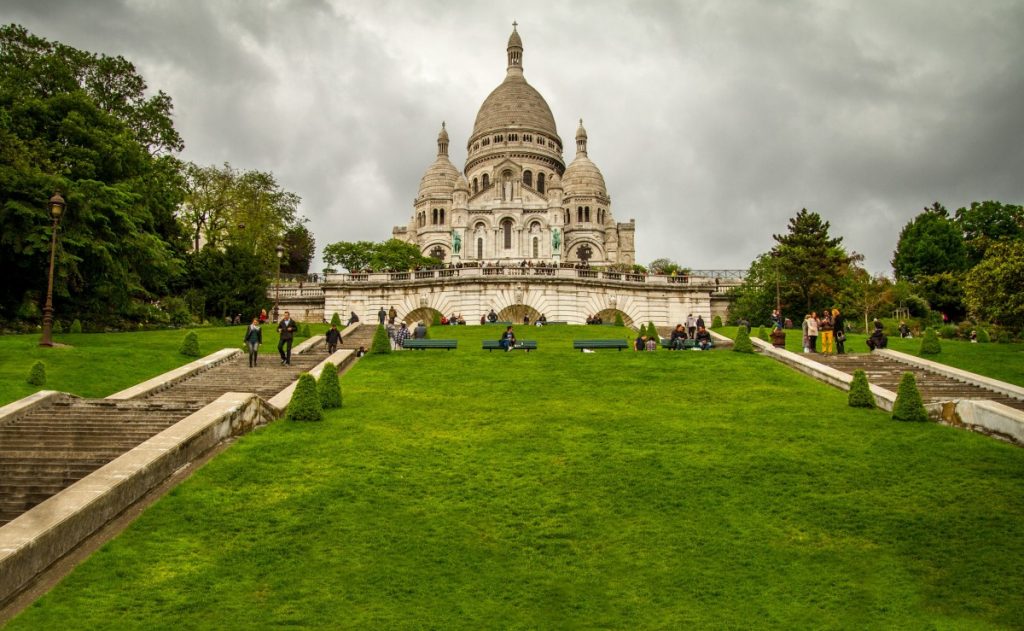 Sacré-Cœur Basilica, or Basilica of the Sacred Heart, is the second most popular tourist attraction in France.
4. Notre Dame Cathedral, Paris, France | Annual Visitors: 13 million

Notre Dame was quite possibly the most famous and beautiful cathedral in the world, until the recent devastating fire which primarily destroyed its lead roof and oak frame. The Gothic-inspired Catholic cathedral is built on the islet of Île de la Cite, the same site of long-forgotten ancient Celtic and Roman temples. The beautiful gargoyles, flying buttresses and wall sculptures (do not miss the gallery of 28 Judean Kings) of Notre Dame give it an imposing, fortress-like look that will stay in the minds of visitors long after they are gone. Tourist numbers will likely temporarily fall while repairs are being made.
3. Forbidden City, Beijing, China | Annual Visitors: 14 million

The 7.5 million square feet former imperial palace is made up of 980 buildings inside its 26-foot tall city walls. Its halls are steeped in Chinese lore, its writings and artefacts a trove of historical information, and its beauty still dazzles after all these centuries.
2. Disneyworld's Magic Kingdom Park, Florida, U.S. | Annual Visitors: 19.3 million

Disney's collection of parks* around the world would have completely dominated our list, so we had to limit their inclusion to only one – the Magic Kingdom Park in Orland, the most visited among its parks. However, for the record, Disney's parks in North America, Europe and Asia collectively drew in a staggering total of 137 million visitors in 2014!
* Epcot (11.45m), Disneyland Hong Kong (7.5m), Disney's Animal Kingdom, Florida (10.42m), Disney Hollywood Studios, Florida (10.3m), Disneyland California Adventure Park (8.77m), Disneyland Park, France (11.2m), Disneyland Paris (9.9m), Tokyo Disney Sea (14.1m), Tokyo Disneyland (17.3m) and Disneyland Park, Anaheim (16.77m).
1. Central Park, New York, United States | Annual Visitors: 40 million

This giant green enclave inside Manhattan offers a dazzling array of natural and man-made attractions that will take days to experience properly. From beautiful forests and pastoral landscapes to gorgeous lakes and ancient bedrocks, Central Park is more than just a hiking or cycling trail.